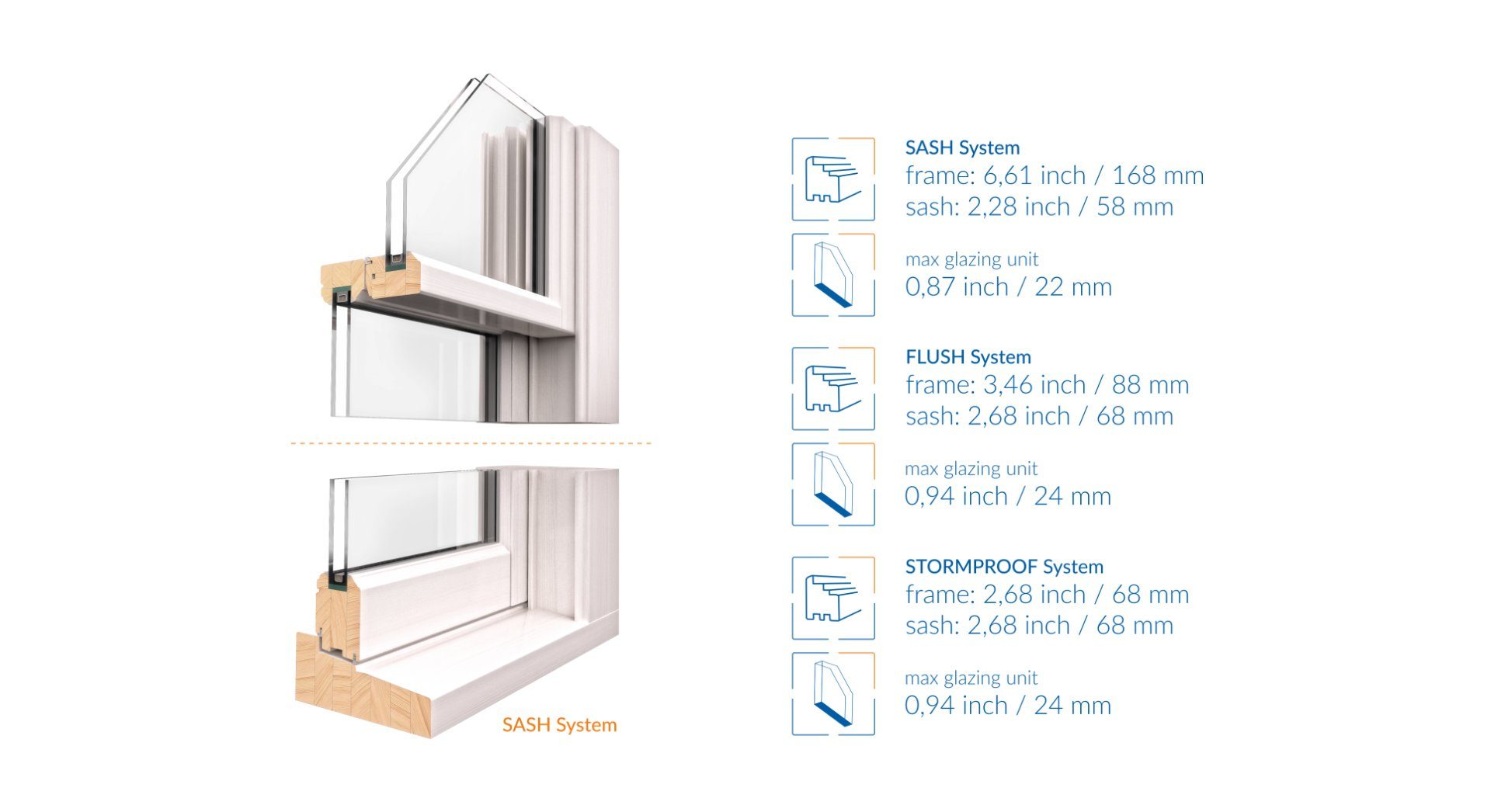 We also produce wooden windows in the English system. Cultural and practical determinants cause that the inhabitants of those regions of Europe install mostly windows that open outwards or move upwards. Strong and constantly blowing wind presses the window to the frame, which makes it easier to tighten the windows opening to the outside, and the Sash system (up-down) saves space inside the room.
English windows are produced using components recognized and accepted in that market. The windows are made of glued three-layer pine, oak or red meranti wood. We take into account individual preferences and customer requirements dictated by tradition, culture and technical specifics.
We also offer windows for self-finished or impregnated for further processing.